French Buttercream Macarons
Jump to Recipe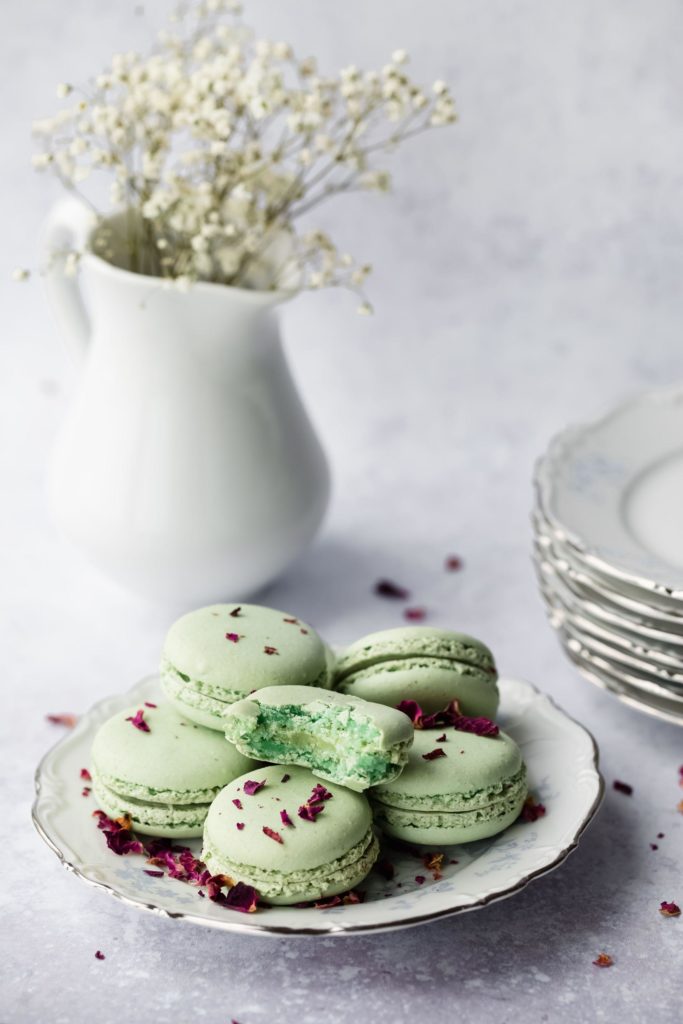 Fresh raspberries make these macaroons so delicious!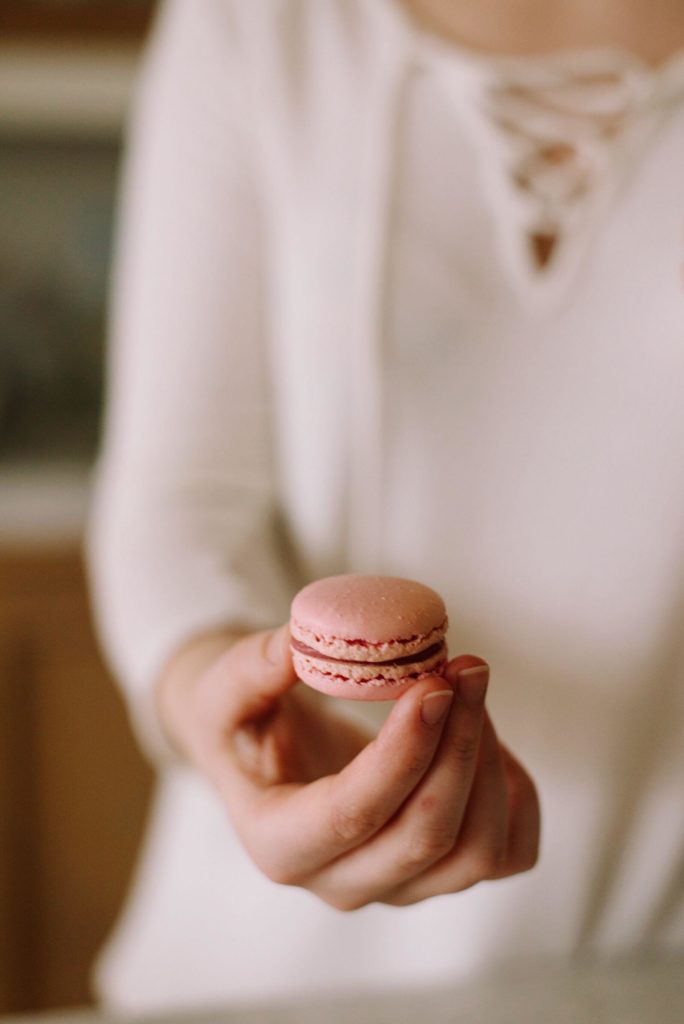 French Buttercream Macarons
Cuisine: Dessert, French
Difficulty: Difficult
Ingredients
Buttercream Filling

2 Cups confectioners' sugar

6 oz Raspberries

1 Tsp. vanilla extract

1/2 Tsp. coconut extract (optional)

2 Tablespoons coconut milk

2 sticks salted butter, softened

1 vanilla bean, seeds scraped out

Macarons

1 3/4 Cups confectioners' sugar

1 1/4 Cups almond flour

1/4 Cup coconut flour

2/3 Cup egg whites

3 T granulated sugar

1-3 drops red or pink food coloring (optional)
Directions
For the Macarons
Preheat the oven to 300 degrees F using the convection setting. Line 3 baking sheets with silicone mats. Measure the confectioners' sugar and almond flour by spooning them into measuring cups and leveling with a knife. Transfer to a bowl; whisk to combine.
Sift the sugar-almond flour mixture, a little at a time, through a fine-mesh sieve into a large bowl, pressing with a rubber spatula to pass through as much as possible. It will take a while, and up to 2 tablespoons of coarse almond flour may be left; just toss it
Beat the egg whites, cream of tartar and salt with a mixer on medium speed until frothy. Increase the speed to medium high; gradually add the superfine sugar and beat until stiff and shiny, about 5 more minutes.
Bake the first batch until the cookies are shiny and rise 1/8 inch to form a "foot," about 20 minutes. Transfer to a rack to cool completely. Repeat, using a double sheet for each batch. Peel the cookies off the mats and sandwich with a thin layer of filling (see below).
For the Filling
Tint the batter with 2 drops neon pink gel food coloring; flavor with almond extract. Fill with seedless raspberry jam (you'll need about 3/4 cup).
Use a clean piping bag to pipe the filling on top of the bottom cookie. Now place another cookie on top. Repeat with the remaining cookies and filling.